Announcements:

Happy 2018
ATTENTION: On the 31st of January 2018 my prices have been raised.

DoobersDoll Miss Denim Blues had her babies on

March 4, 2018

1 WHITE FEMALE LEFT!More Info...

---
---
Very small cage less home cattery in Port Angeles, WA.
Please call 360-452-7659 if any questions...
All Kittens First Shots - Wormed - NO Parasites - Litter Box Trained - Raised Under Foot
My kittens come with a
30 Day Health Guarantee, Lifetime if proven Breeder Fault by Vet ...
must sign my contract ... (more info... PurrDoll Contract)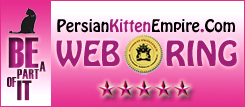 All Kittens CFA Registered
---

The kittens below are past kittens, and are NOT available no more!