Call 360-452-7659 if any questions
All Kittens * First Shots & Wormed by Vet - NO Fleas - Litter Box Trained
Raised Under Foot - Birth Certificate - Health Certificate - Registration & Shot Records - Complete Kitten Care Kits Parents are Feline Leukemia tested negative ~ FIV negative ~ PKD negative ~ Parasite Free Cattery
30 Day Health Guaranty - Lifetime on Genetics No Kitten Leaves without a signed contract (more info PurrDoll Contract)

♥ Kittens Available ♥
Kitten Pictures Updated: April 9th, 2018

---
---
---
---
---
---
---
Father to all my kittens is my Male,
Prince Caleb Cassinova




Alley had 6 kittens. I think they are all females, but need more time to determine sex and coloring. Two whites, two Tortoiseshells, a Himalayan, and a Red Smoke

All are doing great!


DoobersDoll Alley Pandora Pearl
... had her babies on April 9, 2018!

---
---
Up-coming Litters...

---
---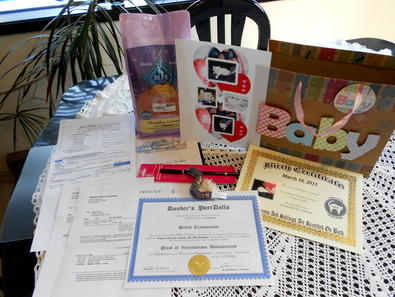 Each kitten that leaves Doober's PurrDolls leaves with a special kit made just for them. Hoping to make their journey to their new home more easier...
Cat Fanciers Association (CFA) Registration Papers
Home Made Birth Certificate
Doober's PurrDolls Home Made Kitten Care Booklet
Baby Photos - Home Made and Taken by Debbie Allen
Vet Records - Heath Certificate - Shot Records
My Veterinarian's Website (Sharon Jensen)
My Veterinarian's Website (Andi Thomson)
Kitten Toys (Breeders Choice)
---
I do include a small bag of dry kitten food - Blue Buffalo Kitten Formula. I start them on can kitten food, but do not send a can with them. Good start on good foods is the best thing for them.

---

I do not send them with cat litter in their kits. But a lot of interest on which kind of litter I do use. This is expensive, but the best cat litter I have ever tried. I use clumping clay brand, and it's awesome for a multi cat household. I use the regular, not multi cat formula.

---

Please Note: Kit is subject to change, may not include the exact toy in picture, or tote bag. Also vet records may be different, due to my vet giving me different information for handout.